Simply put, Voice Over Internet Protocol (VoIP) is a phone service delivered over the internet. It's a means of making and receiving phone calls using an internet connection rather than traditional landlines.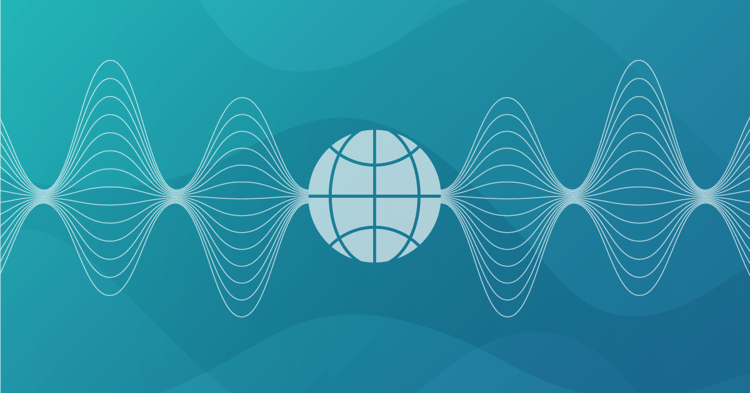 How Does VoIP Work?
With VoIP, calls are converted into digital data and transmitted over the internet, similar to an email. Calls are converted by either a hardware or software-based VoIP device. A hardware-based VoIP device looks and operates like a traditional desk phone or handset. A software-based VoIP device looks and performs like an app installed on a computer or mobile phone. All VoIP devices are supported by service providers that function in a similar way to traditional landline providers.
What are the Benefits of VoIP?
VoIP offers many advantages over traditional phone services. Adopting VoIP services allows businesses to reduce and remove a variety of barriers associated with conventional communications systems.

Cost Savings
Traditional phone systems require significant infrastructure investments and maintenance that accrues higher monthly phone bills. VoIP devices leverage existing internet services and providers typically charge a consistent monthly subscription fee for service.
---

Simplified Monthly Billing
VoIP services offer predictable, all-inclusive pricing in one consolidated bill that eliminates the complex management and billing associated with multiple vendors and providers.
---

Scalability
Traditional phone systems require complex and expensive physical upgrades. VoIP devices depend on the strength of the internet connection and how many devices the network can support.
---

Mobility
Traditional phone wiring ties employees to one physical location if they need to make or take a call. VoIP services enable greater flexibility allowing employees to make or take calls wherever there is an internet connection.
---

How to Switch to VoIP?
To switch from a traditional phone line to VoIP, you'll need to get in touch with a VoIP service provider and upgrade to VoIP-enabled hardware. Click here to connect with one of our experts who can help make recommendations based on your unique needs and our extensive global network of service providers.