Have you ever wondered what a traditional Key Line System can offer in today's SIP-based telecommunications market?
Or just how far you can expand the range of a Snom DECT multi-cell solution?
Learn the answers to those questions and more from presenters Sarah Boucher, Inside Sales Manager, and Ian Mitchell, Product Manager at Snom in the on-demand webinar recorded in partnership with Channel Vision Magazine. They cover key benefits and use cases of the Snom DECT product line, including single-cell and multi-cell DECT systems for SMB and enterprise.
Whether you're a retail shop, restaurant, auto dealership, office, manufacturer, distribution center, college campus or hospital - there's a scalable and affordable Snom DECT communication system to fit your needs.
Snom Differentiation:
Vertically integrated organization from manufacturing to distribution
Industry-leading 3 year warranty on desk, conference and mobility phones
North American product, sales and support teams
Authorized Partner Program with MAP enforcement
Watch the on-demand webinar below.
Speaker Bios: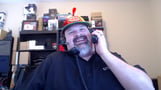 Ian Mitchell,
Product Manager,
Snom and VTech
Ian has been with VTech Communications for over 10 years, spending the last 5 years as a product manager for the business phones with a focus on SIP phones. Before entering product management he lead the technical support team for business phones, building training materials, handling escalations along with training SMB partners in roadshow events. Prior to joining VTech he spent over 13 years in IT handling all aspects of technical infrastructure including a multi branch office migration from an old Meridian to VoIP phone solution with hundreds of seats.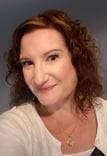 Sarah Boucher,
Inside Sales Manager,
Snom and VTech
Sarah has been with Snom for over 5 years, managing the Authorized Partner Program and key CSP accounts with her award winning customer service. Sarah has more than 15 years of customer service experience and specializes in the SIP telecommunication market.