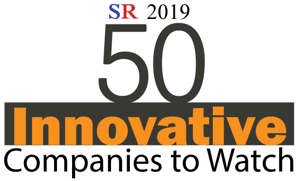 Snom Americas Vice President of Sales, Brian Tompkins, was interviewed by The Silicon Review as part of their annual feature, "50 Innovative Companies to Watch in 2019."
Below is the article in full; the original can be viewed on thesiliconreview.com.
An Interview with Brian Tompkins, Snom Americas VP of Sales (Telecommunication Products):
'Innovation at Snom is Not a Question of Frequency'
"Our diverse product portfolio of brands scales from entry-level to executive solutions."
Finding the perfect SIP business communication solutions can be a challenge. With dozens of options in the market, each with its own valuable features and tools, deciding which one is the best fit for your business isn't always simple. To help in your search, we researched and analyzed multiple providers and
narrowed down to Snom Americas – a VTech Company.
VTech provides a diverse collection of telecommunication products that elevate the business consumer experience through state-of-the-art technology and design. The group's business phones scale from small operations to enterprise-level corporations. They are sold through a wide network of trusted partners, are backed by industry-leading warranties and offer U.S.-based training and support. In 2016, VTech acquired
German VoIP leader Snom and recently launched Snom Americas, a branded suite of high-quality SIP
business communication solutions. The Snom Americas product line includes color desksets, cordless
phones, headsets, wireless conference phones (coming soon), single and multi-cell mobility products and public broadcasting systems.
Brian Tompkins, Snom Americas Vice President of Sales (Telecommunication Products), spoke exclusively to The Silicon Review. Below is an excerpt.
VTech Takes Over German-based Snom
Founded by Allan Wong in 1976, VTech is now one of the largest electronics manufacturers in China. In addition, the VTech brand holds market-leading positions in the telecommunications and kids learning toys categories. In 2016, in an effort to expand our expertise in the business telecommunications channel, VTech purchased Snom. Snom was a German company with a reputation and history of engineering high-quality and feature-rich business SIP telephones.
'Decision to Take Over Snom Driven by Consumer Feedback'
VTech made a strong push into the SMB SIP telephony market under the VTech brand. The market response indicated that the VTech brand was too closely associated with our retail-based products.
The decision to purchase Snom was driven in part by this consumer feedback.
'Creating and Exceeding Expectations'
There are many reasons why consumers purchase a certain brand. The most important of these are quality products and best in class customer service. Our goal at Snom Americas is to exceed expectations in the products we deliver and the customer service we provide. We believe that if we succeed in these two
areas, exponential growth will follow close behind.
Moreover, we realize that staying relevant and innovative isn't always about producing the 'next
big thing' in telephony, but building products with a blend of historical knowledge and modern technology
to address both the functional needs of the end user and the technology needs of today's market. For
example, we've introduced a SIP DECT cordless mobility product that keeps the simplicity of Key Line Emulation (actual ability to see the different lines as they come in) but in a SIP format. This means easy installation, easy to understand and use by anyone, yet takes advantage of full SIP functionality.

'Success Not Possible if Organizational Groups Work in Silos'
Within the Snom Americas organization, we understand that success is not possible if organizational groups work in silos. This is an easy and common trap to fall into.
For example, I regularly sit in on meetings with our sales team in order to receive feedback from the front lines and our customers. I make sure that this critical feedback is acted on from both the bottom up
and top down to address our customer's needs.
My goal is to hear first-hand the challenges we face in the marketplace so that resources can be appropriately applied to the most urgent areas.
'Vibrant Market with Strong Competitors Breeds Innovation'
As a manufacturer, we are always discovering ways to be more efficient in our manufacturing process. This occurs by working hand-in-hand with our R&D teams. The culture at Snom Americas understands that we have to constantly be thinking about product advancements to stay ahead of the competition. Our engineers and product management teams are continuously thinking about products 12-36 months
ahead of our current offerings. Innovation at Snom is not a question of frequency. We are constantly innovating and searching for new ways to improve business communications, reduce costs, save energy and design aesthetically pleasing telephones that are an easy-to-use centerpiece of every workplace.
We always listen carefully to the market's requirements and frequently conduct a detailed survey of our partners to gain insight into how our (and competitors') products and services are viewed and used. Usability, functionality, features, design, cost and energy efficiency are constantly being re-assessed and re-interpreted to help us find new ways and new ideas to continue to maintain the desk phone as an anchor point in any business or work environment. This commitment to listening to our customers, coupled with Snom's long-standing culture of innovation, is what makes us a strong partner in the market.
'Snom Created the IP Desk Phone and Now Almost Everyone is Using One'
Snom is a pioneer in the field of VoIP and the first company to introduce a commercially available, fully functioning SIP phone in 2002. At that time, VoIP was viewed more as a novelty or gimmick and certainly
not seriously considered as the future of telephony. Since then, Snom has gone from strength-to-
strength, introducing one new feature after another and continuing to innovate with each new product and software launch. The determination of the Snom team to earn a place for the business IP phone into the work environment of millions of people has been rewarded by the increasing frequency of announcements from major telecoms carriers that they are switching to all-IP telephony.
Apart from introducing the world's first commercially available SIP phone, the Snom development team is always coming up with new solutions for specific industry problems. For example, our wireless multi-cell DECT solution includes unique features for industrial or medical environments, such as rugged design, scalability and flexibility for large, campus-style installations.
'Launching New Products'
In 2019, Snom Americas is both enhancing existing products as well as introducing new solutions to the marketplace. Enhancements include regular software updates based on customer feedback, plus product family expansion and interoperability. To see our recently launched D7xx series SIP Desksets, the soon to launch SIP Conference Phones, and Snom Mobility/Key Line SIP Desksets and Handsets product lines, visit
www.snomamericas.com

'Planning for a Sustainable Future'
Augmented by the successful integration of our strategic acquisitions, VTech has established a solid foundation for our sustainable growth. We will continue to make every effort to incorporate sustainability aspects into our business strategies and activities. We also strive to balance the impacts of economic
growth, environmental protection, and social responsibility in our strategic business plan, aiming to drive sustainable value for our stakeholders and the communities.