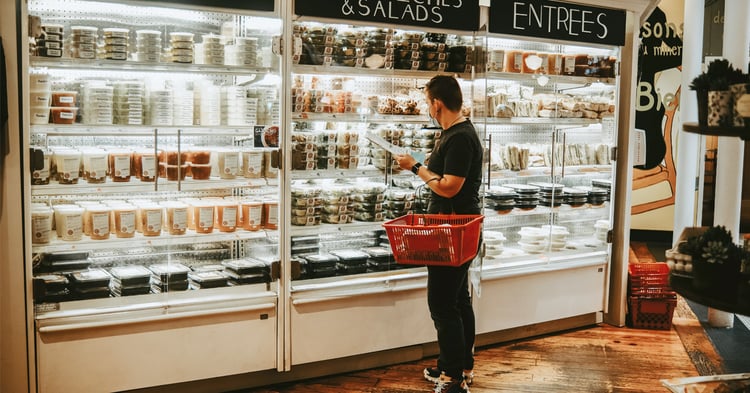 For small and medium retail stores, the phone is often one of the first lines of communication with customers. Working with the right business phone system can differentiate between closing a sale or losing a customer due to frustration.
From mom-and-pop stores to commercial franchises, retailers of any size can benefit from next-generation SIP, VoIP, and DECT solutions. These devices and services provide advanced features that make day-to-day work more productive, improve efficiencies, and enhance the customer experience.
So, what's the best option for a reliable retail communication system? We've broken down our offerings to detail their unique benefits for retail settings.
ISSUES RESOLVED

Communicate clearly with HD audio and ensure successful call transfers with an intuitive design that allows seamless call handling

Remain connected while on the go with up to 500 feet of range powered by DECT 6.0 technology, plus, eliminate Wi-Fi interference for crystal clear audio

Simplify the installation process with remote provisioning capabilities, enabling software updates without assistance from a service provider

Leverage cordless desk sets when you need the features of a desk phone with the convenience of a wireless handset for mobile workplaces

Scale your business phone system as you grow with multi-cell DECT mobility to ensure consistent coverage at every stage of your business

Reduce your monthly phone bills by switching to SIP and adding your phone system to your existing internet subscription
RECOMMENDED DEVICES
D7xx SERIES DESK TELEPHONES

The D7xx series offers customizable technology for front desks and back offices.
The D785 desk phone is ideal for store managers and receptionists communicating with a high call volume of customers, suppliers, and staff. It offers 24 programmable function keys that enable receptionists and other employees to dial extensions to coworkers with the press of a button. It also provides a convenient second screen for quick and easy contact management.
The D735 desk phone is ideal for small to medium-sized retailers. It offers eight programmable keys that enable store managers and other employees to reach essential contacts on speed dial. Designed with a motion sensor to automatically display the function keys and search through contacts quickly and conveniently. It's also USB headset compatible, so employees can move about the store while remaining connected to the conversation and task at hand.
The D717 desk phone is a cost-effective, entry-level device ideal for light use and common areas. It offers three programable keys for frequent contacts, a USB port, and wideband audio to support additional connectivity and mobility throughout the store.
M100 WIRELESS DECT MOBILITY

The M100 Base Station offers wireless flexibility and scalability for growing businesses. Ideal for small to medium-sized retailers, it supports a combination of up to 10 cordless handsets and desk sets and handles up to six simultaneous calls. The M100 system is perfect for teams that require shared line appearances to answer a call on one handset, put it on hold with the press of a button, and then answer that same call on another handset. This is helpful in environments where multiple employees need to answer incoming calls and quickly transfer them to another handset or employee.
The M18 KLE SIP DECT Deskset offers a convenient, manageable front desk phone with four programmable keys and key system emulation to efficiently handle multiple calls at once.
The M10R KLE SIP DECT 4-Line Rugged Handset is ideal for small retailers that need to manage call routing quickly and easily. With a rugged design and locking battery door, the handset is built to survive drops in the busy back of house environments and is water-resistant to survive spills.
M10 KLE SIP DECT 4-Line Handset offers key line emulation mode with four programmable keys to increase flexibility and improve call handling for mobile retail environments.
SCALABLE MULTI-CELL DECT MOBILITY

The M900 multi-cell DECT mobility solution best suits large buildings and multi-floor layouts with on-the-go employees and can be deployed as personal or shared handsets among staff.
The M900 DECT multi-cell base station builds a network that extends coverage to retailers of all sizes. It offers an integrated DECT manager that enables seamless call connectivity and handover across multiple floors and buildings. From mom-and-pop shops to commercial franchises, the M900 system scales up or down to keep teams in contact and ensures consistent clarity across any storefront.
The M90 antibacterial DECT handset works well at retailers where employees share equipment. Designed with an antibacterial coating that reduces and prevents bacteria growth on the device, it helps keep employees from spreading germs. It's also protected against drops of up to two meters and engineered with an additional outer shell that is water and dust-resistant.
The M80 ruggedized DECT handset offers a lightweight and durable device that can survive drops, spills, and heavy use common to retail settings. The ruggedized handset provides portability and protection with integrated Bluetooth and unique alarm functionality. The integrated Bluetooth allows for hands-free headset mobility throughout the store, while the alarm function sends an automatic alert to any chosen number when triggered.
The M70 office DECT handset offers a more affordable and compact wireless phone ideal for mobile retail environments. Engineered with HD audio quality, the M70 is versatile, lightweight, and pairable with Bluetooth headsets to keep users connected when on the go and moving about the store.
BROADCASTING
The PA1 broadcasting solution allows administrative and management staff to make public announcements throughout the store. It can also supply background music to breakrooms and other assigned areas.
---