Walter Birriel, Systems Engineer at Danitech Corp, doesn't just install office phones; he provides full integration from the ground up with all of the network connectivity and infrastructure that goes with it. He delivers network integration for companies in Puerto Rico to Washington D.C. across industries like manufacturing, medical, hospitality, and even residential. His services include turnkey and custom VoIP solutions, network design, ongoing IT support, and custom projects. However, no matter the scale of the project, if phones are part of the solution, he says he always uses Snom.
PROJECT
Medical Facility Network & Infrastructure Setup
AT A GLANCE

Four practitioners opened a new outpatient surgery center in partnership with AdventHealth and hired Danitech Corp to design and deploy infrastructure
---


The facility serves a retirement community of 150,000 retirees
---


Used 3CX Cloud PBX, Snom desktop, and mobility SIP phones along with softphones
---


Designed for seamless integration so that users can roam from one environment to the other
PROJECT REQUEST
Four practitioners opened a new outpatient surgery center to serve a large retirement community and asked Danitech to design and deploy the entire IT/Data infrastructure. Immediately, Walter knew he wanted to outfit the center with Snom VoIP technologies for voice. And while the phones are only a portion of the facility's communications infrastructure, every device must work together in perfect harmony when dealing with people's health.
Walter enthusiastically explained, "Snom has hands down the most reliable VoIP devices on the market. I always use Snom because I want the end-user to be happy and have a functional device with minimal support effort. In all my years in voice, I've never had to send one back."
SOLUTION
Building an Outpatient Surgical Center from the Ground up
Before the building even existed, Walter was hard at work making sure that the staff would have the latest and greatest in IT and medical technology. The entire facility was connected with the latest software and hardware, including dual fiber internet providers, enterprise cloud software, and multiple VMware server farms. While budget can often be a deciding factor in devices, this project warranted reliability and functionality as critical requirements.
"Snom is not the least expensive in the market, but you get what you pay for. And with Snom, that means elegant phones and the best technology at every touchpoint throughout the facility."
Walter deployed the Snom phones on 3CX Cloud PBX as the foundation for the facility's voice network. Keeping reliability, functionality, and overall design in mind, Walter selected the Snom D785, D717, and M325 to outfit the surgery center with phones best suited to the needs of each department.
Tailoring the Communication Endpoint for Every Staff Member
As most communications professionals know, one size does not fit all. Thinking through the models for deploying at various touchpoints, Walter kept in mind the needs of the staff and how they move and work throughout their day.
Walter outfitted the reception staff and facility administrators with Snom D785s for its advanced features, like the second display that provides visual cues at a glance and enables efficient call handling, especially during busy hours.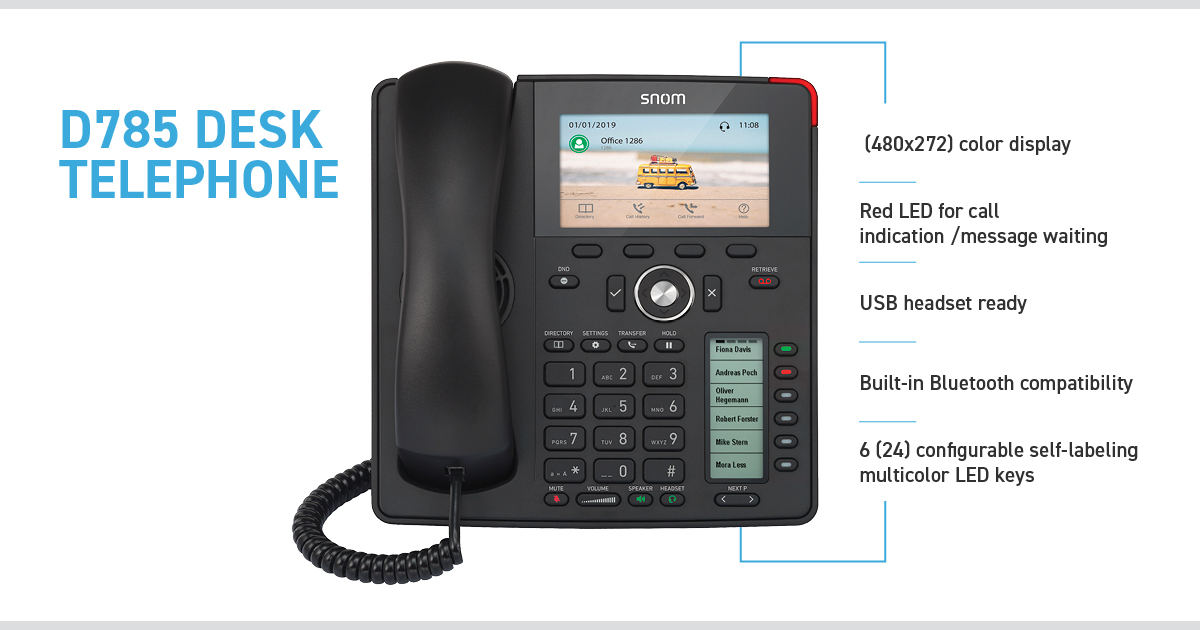 For the remainder of the facility, the desire for simplicity and functionality resulted in selecting the D717. Walter didn't want the staff to be overwhelmed by too many options and buttons when dealing with fast-paced, high-pressure situations. The D717 is intuitive and straightforward to use yet boasts a full color and customizable display and a sleek and elegant design that works seamlessly with the network.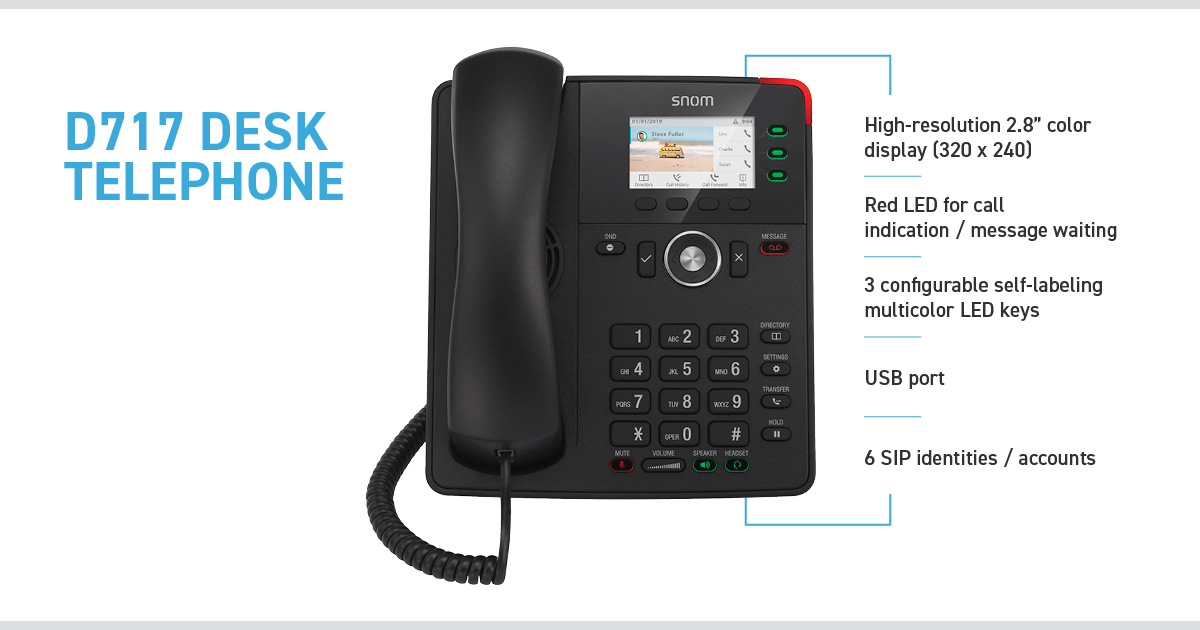 For example, the nursing staff uses the Snom M300 and M25 Cordless Handsets to walk around completing their rounds with patients, providing mobility and high-quality audio no matter where they are in the facility. The ability for the nursing staff to be mobile – yet connected – is essential. Knowing this, Walter outfitted every nurse's station with laptops and cordless handsets as well.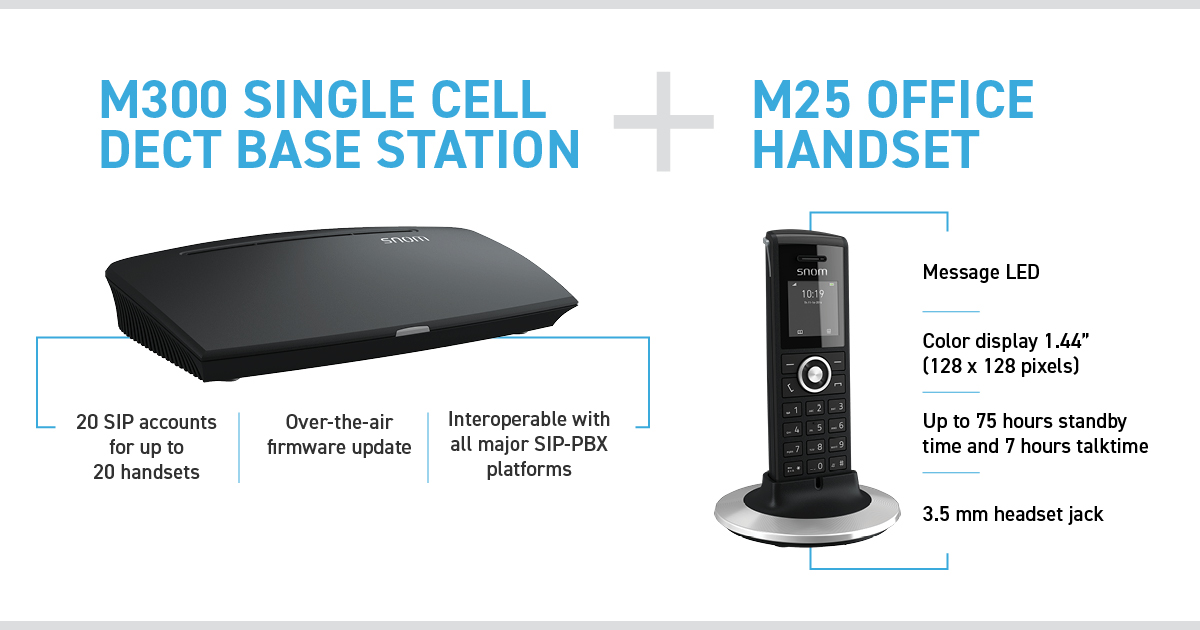 LOOKING AHEAD
20 Years of Experience Paired with the Reliability of Snom
After more than 20 years of consulting in VoIP and network infrastructure, Walter is more than a little loyal to Snom, stating he "wouldn't use anything else unless I was forced to." As the systems engineer of Danitech Corp, he realizes his reputation is deeply tied to customer satisfaction of the network long after deployment.
---
"I look for a device that will function and does not require large amounts of support for the end-user. I'm here to provide a seamless experience for the end-user, and Snom has the best new technology to deliver that seamless integration."
- Walter Birriel, Systems Engineer at Danitech Corp
---
Seamless integration and 24-7 connectivity were significant when thinking about the new outpatient surgery center. Walter set up the network with two internet service providers to ensure a "failover" system to keep it running. When dealing with people's health, Walter recognizes that every second of connectivity is paramount.
---
Contact the Snom team at infoUSA@snom.com to learn more!