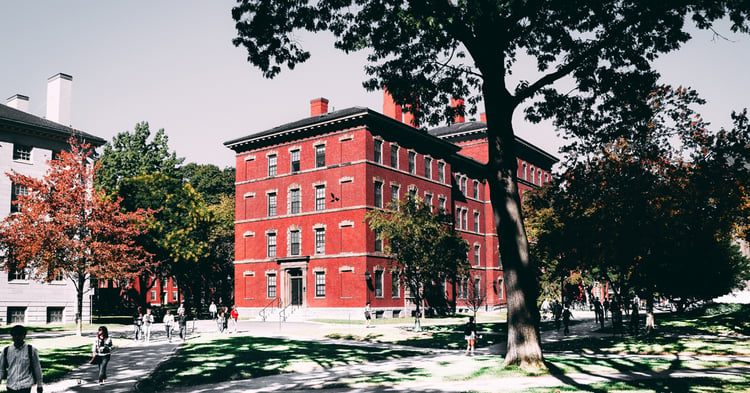 From daycare and preschool centers to college campuses, business phone systems are vital to quality education. Consistent connectivity is key to every campus, and mobility ensures students, teachers, and faculty can work effectively no matter their proximity to the classroom.
As class sizes grow, so do the expectations for clear communication with contacts both on and off-campus. Campuses big and small can benefit from next-generation SIP, VoIP, and DECT solutions. These devices and services offer highly stable connections expertly engineered to enhance collaboration, efficiency, and productivity.
So, what is the best option for a reliable education communication solution? We've broken down our offerings to detail their unique benefits for education settings:
ISSUES RESOLVED

VoIP solutions reduce monthly phone bills and lower maintenance costs.

DECT 6.0 Technology offers expansive coverage and dependable connection to overcome Wi-Fi interference or building dead spots and enable seamless call handovers between floors and multiple buildings.

DECT also improves signals for increased reception range and mobility.

Remote provisioning simplifies the installation process and enables IT departments to make flexible updates without a visit from a service provider.
RECOMMENDED DEVICES
D7xx SERIES DESK TELEPHONES
The D7xx series is ideal for administrative workers and often selected at reception, personal desks, and back offices.

The D785 desk phone is ideal for office administrators communicating with a high call volume of faculty and employees. It offers 24 programmable function keys that enable receptionists and other in-office members to dial extensions to coworkers with the press of a button. It also provides a convenient second screen for quick and easy contact management.
The D735 is ideal for small to medium-sized schools. It offers eight programmable keys that enable receptionists and other in-office users to reach essential contacts on speed dial. Designed with a motion sensor to automatically display the function keys and search through contacts quickly and conveniently. It's also USB headset compatible, so users can move about the campus while remaining connected to their desk phones.
The D717 is a cost-effective, entry-level device ideal for light use and common areas. It offers three programable keys for frequent contacts, a USB port, and wideband audio to support additional connectivity and mobility onsite.
M900 MULTICELL DECT MOBILITY
The M900 DECT multi-cell mobility solution best suits on-the-go users and can be deployed as personal or shared handsets among staff.

The M900 DECT multi-cell base station builds a network that extends coverage to campuses of all sizes. It offers an integrated DECT manager that enables seamless call connectivity and handover across multiple floors and buildings. From small schools to expansive campuses with thousands of devices, the M900 system scales up or down to keep users in contact and ensures consistent clarity across campuses.
The M90 Antibacterial DECT handset works well at schools and universities where users share equipment. Designed with an antibacterial coating that reduces and prevents bacteria growth on the device, it helps keep users from spreading germs. It's also protected against drops of up to two meters and engineered with an additional outer shell that is water and dust-resistant.
The M80 ruggedized DECT handset offers administrators and faculty a lightweight and durable device for indoor and outdoor use across campus. Capable of withstanding drops of up to two meters and protected against spills and dust, the ruggedized handset also offers integrated Bluetooth so users can stay mobile and connected when away from their desks.
The M70 Office DECT handset offers a compact wireless phone for mobile environments. It provides a light and compact DECT handset ideal for administrators and faculty. Engineered with HD audio quality, the M70 is versatile, lightweight, and pairable with Bluetooth headsets to keep users connected when away from their desks and moving about the school or university.
CONFERENCE PHONES
Our conferencing solutions best suit team-based and administrative settings and are found in conference rooms and other shared areas.

The C620 SIP Wireless Conference Phone allows clear and consistent audio during conference calls. Attendees can spread out and still be heard up to 150 feet from the base station, featuring a wireless base speakerphone with one fixed and two detachable wireless microphones.
The C52-SP Expansion Speakerphone enhances collaboration by enabling up to two extensions to the C620 wireless conference phone. Snom designed them for teams that regularly hold large teleconferences with members both on and offsite. The C52-SP empowers education buildings with large groups to communicate confidently during team meetings.
BROADCASTING
The PA1 broadcasting solution allows administrators and faculty to make public announcements throughout the school or university buildings.
The Snom PA1 empowers users to broadcast announcements across building floors. It can also supply background music to reception areas and other assigned rooms.
---